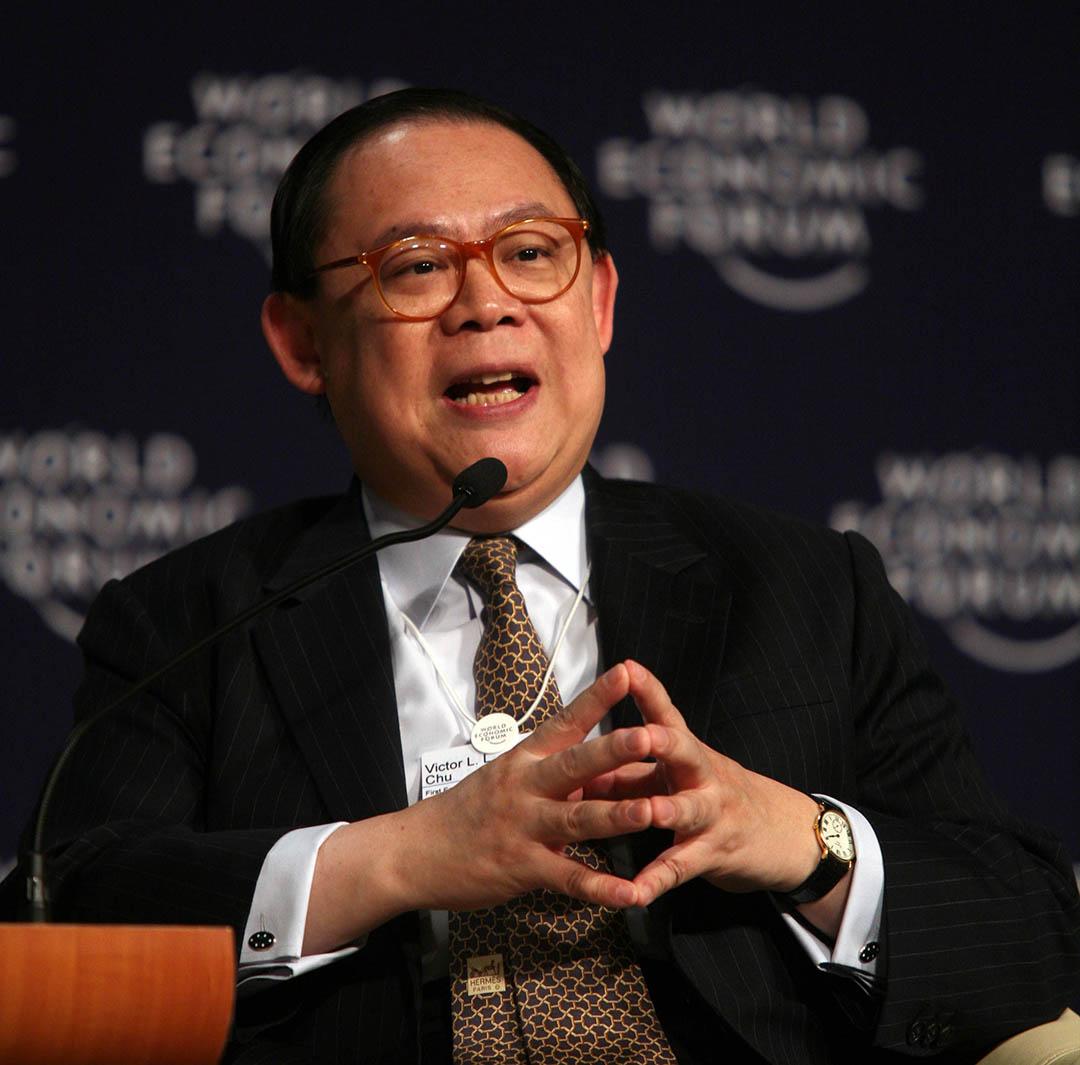 Victor Chu was born in Canton, China and came to Hong Kong at the age of four. He received his early education in Hong Kong and England, and took his law degree at University College London where he is now a Honorary Fellow.  

Mr Chu is chairman of First Eastern Investment Group, a leading Hong Kong-based direct investment firm and a pioneer of private equity investments in China.

Victor Chu has served as director and council member of the Hong Kong Stock Exchange, member of the Hong Kong Takeovers and Mergers Panel, advisory committee member of the Securities and Futures Commission, and part-time member of Hong Kong Government's Central Policy Unit. Mr Chu is currently a foundation board member of the World Economic Forum and co-chairs the Forum's International Business Council. He is also chairman of the Hong Kong-Europe Business Council.

Mr Chu is admitted to practise law in England and Hong Kong. Since 1982 he has practised in the field of corporate, commercial and securities laws, with special emphasis on China and regional investment transactions. He served as deputy secretary-general of the International Bar Association from 1995-2000.

Victor Chu has served on the Governing Council of University College London and the Foreign Affairs University of China. He is a Trustee of Asia House in London and Hong Kong, as well as a member of the Mayor of London's International Business Advisory Council. Mr Chu's other civic associations include service on advisory boards of Chatham House, Yale University, the Oxford Martin School and the Atlantic Council of the USA.

Mr Chu was awarded the 2011 Global Economy Prize by the Kiel Institute for the World Economy in June 2011.
 
Biographical excerpts from https://www.chathamhouse.org/about/governance/victor-chu
Photo: By World Economic Forum from Cologny, Switzerland [CC BY-SA 2.0 (https://creativecommons.org/licenses/by-sa/2.0)], via Wikimedia Commons