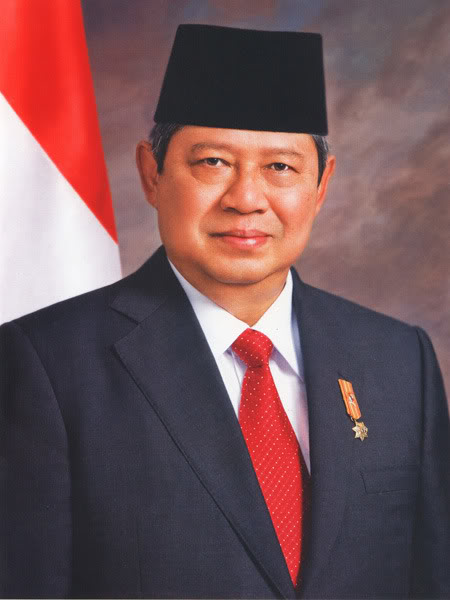 President of the Republic of Indonesia 2004-2014
Born 9 September 1949
Dr. Susilo Bambang Yudhoyono is the sixth President of the Republic of Indonesia, and also the country's first directly elected President. President Yudhoyono has assumed a number of self-transformation: from student to soldier, soldier to reformist general, four-star general to Cabinet Minister, Minister to Politician, and politician to President.
President Yudhoyono has an extensive academic background. While joining the US Army Command and General Staff College, Fort Leavenworth, he completed his Master Degree in Management from Webster University in St. Louis, US in 1991. He completed his Doctorate Degree in Agricultural Economics from Bogor lnstitute of Agriculture in 2004.
President Yudhoyono is also a recipient of several international awards. ln 2011, the United Nations named him as the "Global Champion for Disaster Risk Reduction"; in 2010, he received the Gold Standard Award and was named Asia's Top Political Communicator by Public Affairs Asia, based in Hong Kong; and in the same year, he received the "Global Home Tree Award". He was also the recipient of the UNEP Award.
Biographical excerpt: https://www.un.org/sg/en/management/bios/Yudhoyono.shtml
Photo: By Government of Indonesia (Sistem Pemerintahan Indonesia) [Public domain], via Wikimedia Commons