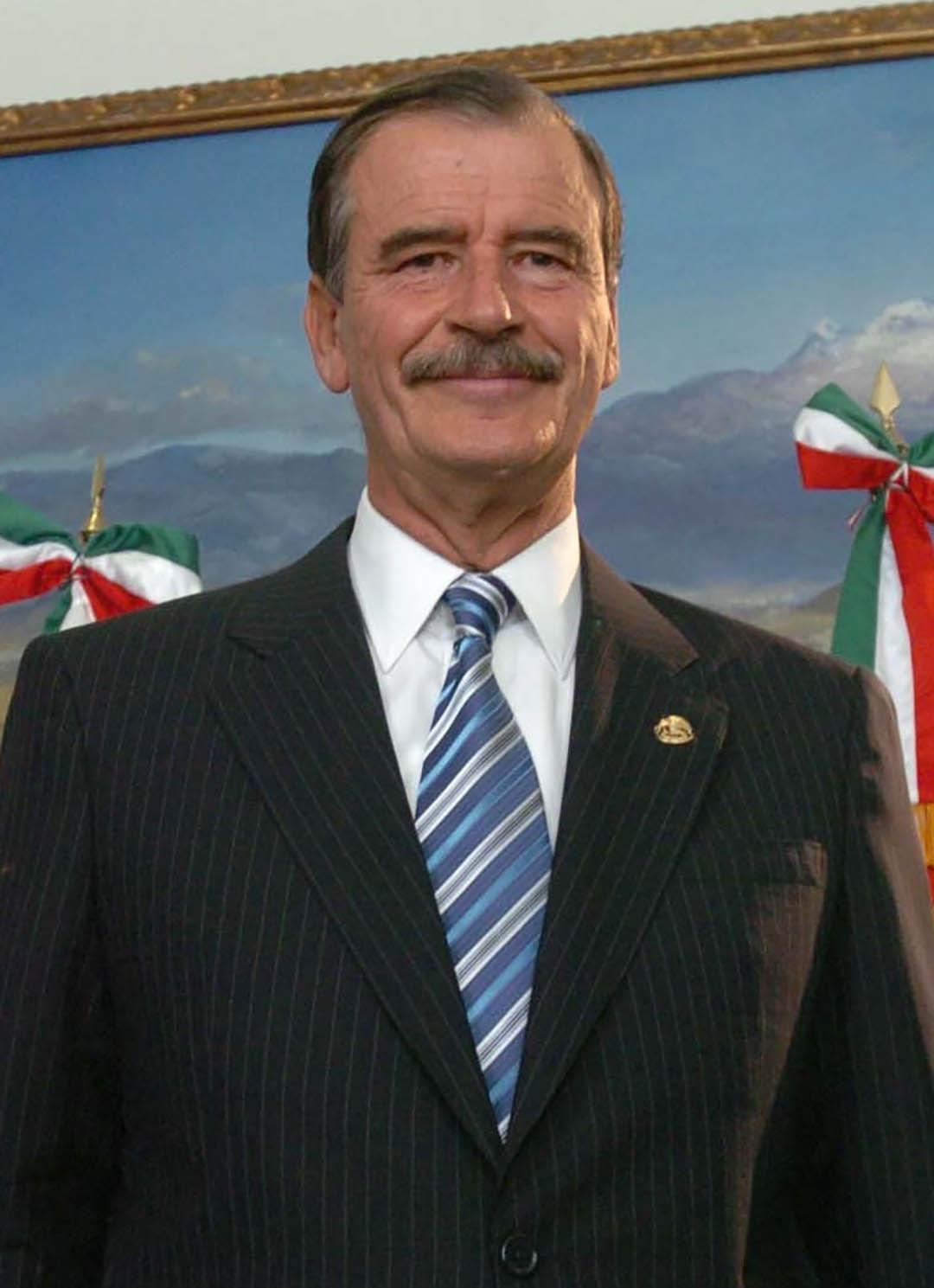 President of Mexico 2000-2006
Education
Mr. Fox studied Business Administration at the Universidad Iberoamericana. He then received a Top Management Diploma at the Harvard Business School in Boston, Massachusetts, in the United States.
Professional experience and political career
President Fox's upbringing on a ranch in Guanajuato taught him to value the loyalty of everyday people, and to appreciate Mexico's enormous potential to become one of the world's leading nations. He said, "I fully understand the value of opportunities. I grew up on an ejido with peasant children and the only difference between myself and my childhood friends lies in the opportunities I received."
He rose in the Coca-Cola Company from a route supervisor to the president of the company for Mexico and Latin America.
Although in 1991 Mr. Fox did not officially win his first run for Governor of his home state of Guanajuato, in 1995 he was elected by an overwhelming majority of two votes to one. Under Fox's leadership from 1995 to 1999, Guanajuato became the fifth most important Mexican state economy and, in certain productive sectors, even surpassed the national average.
Vicente Fox served as President of Mexico from 2000 to 2006. The first candidate from an opposition party to be elected president since 1920, he garnered 42 percent of the vote, marking the first time that the then-dominant Institutional Revolutionary Party had lost a presidential election. Under his leadership, the country experienced a stretch of fundamental economic strength and stability.
Since leaving office, Vicente Fox has been involved in public speaking and in the development of Centro Fox, a center for the advancement and study of democracy that encourages a sense of commitment and solidarity among the Mexican population for the underprivileged and for those who have not enjoyed the benefits of development.
In his book, released in October 2007, "Revolution of Hope: The Life, Faith and Dreams of a Mexican President," Fox outlines a new vision of hope for the future of the Americas.