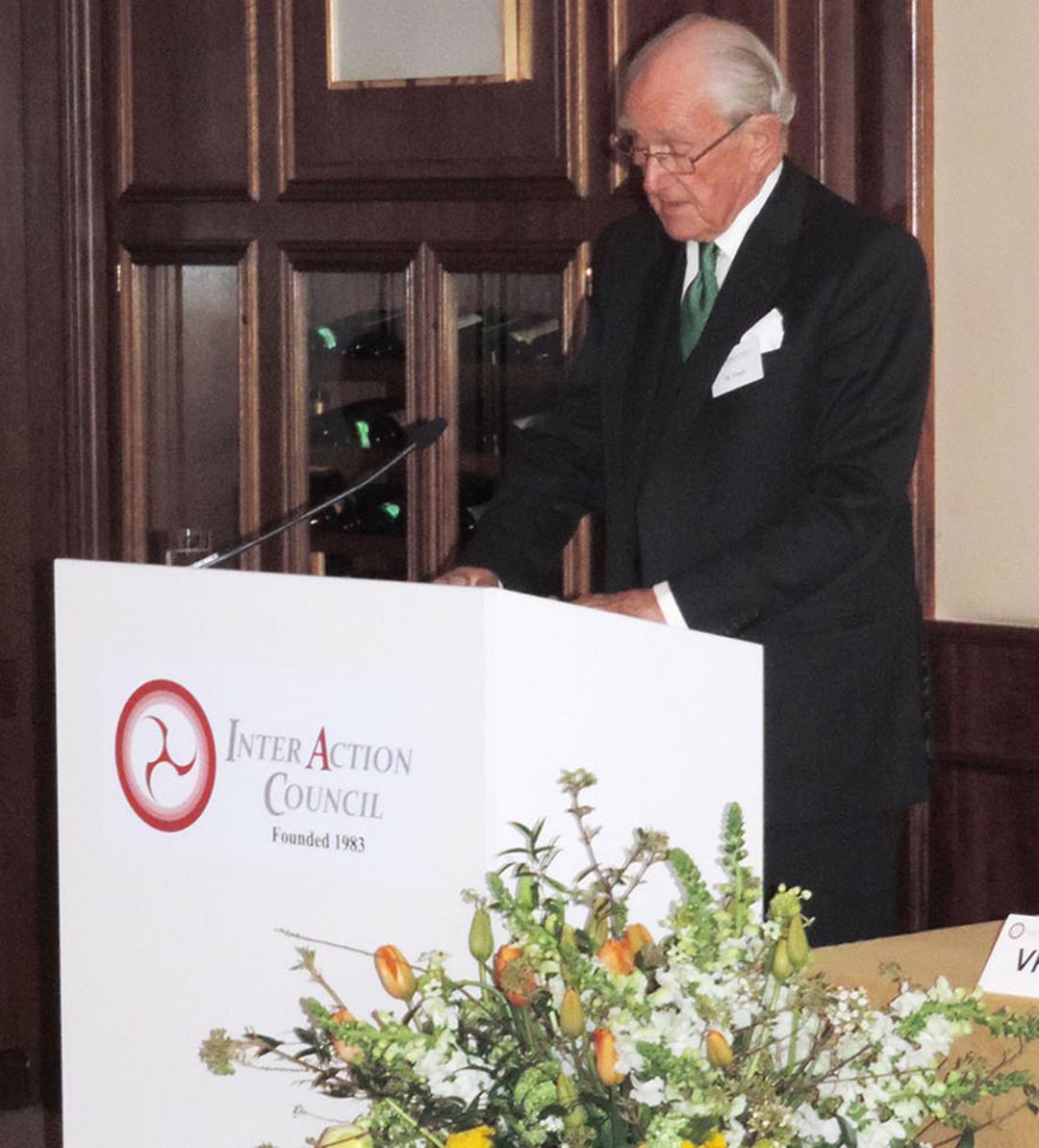 On behalf of the InterAction Council, we wish to express our sincere condolences to Tamie Fraser; their children Mark, Angela, Hugh and Phoebe and their families; and the people of Australia.
Malcolm Fraser was a founding member of the InterAction Council, having joined the Council immediately after he completed his service as Prime Minister of Australia. He Chaired the Council from 1997 to 2004, at which point he continued his service as Honorary Co-chairman, alongside Helmut Schmidt of Germany.
Words cannot adequately express how deeply grateful we are for Malcolm's many contributions to the InterAction Council, or for his friendship over these many years. So many of the Council's achievements over the last 32 years are intertwined with his devoted work, especially his concern for human rights and international law.
In his last speech to the Council at a religious dialogue in March 2014, he spoke of ethics in decision-making and his belief that there is a common ethic running through the world's major religion, which is at the heart of the Council's Declaration on Human Responsibilities. His belief was that "acceptance of a common set of ethics, within and between religions and nation states, may well be a prerequisite for a more just and peaceful world." He encouraged us to "put self-interests aside and have it replaced by ethical government," in hopes of achieving the founding tenets of the Council.
We have not yet achieved these tenets, so the Council will honour Malcolm by continuing its important work.