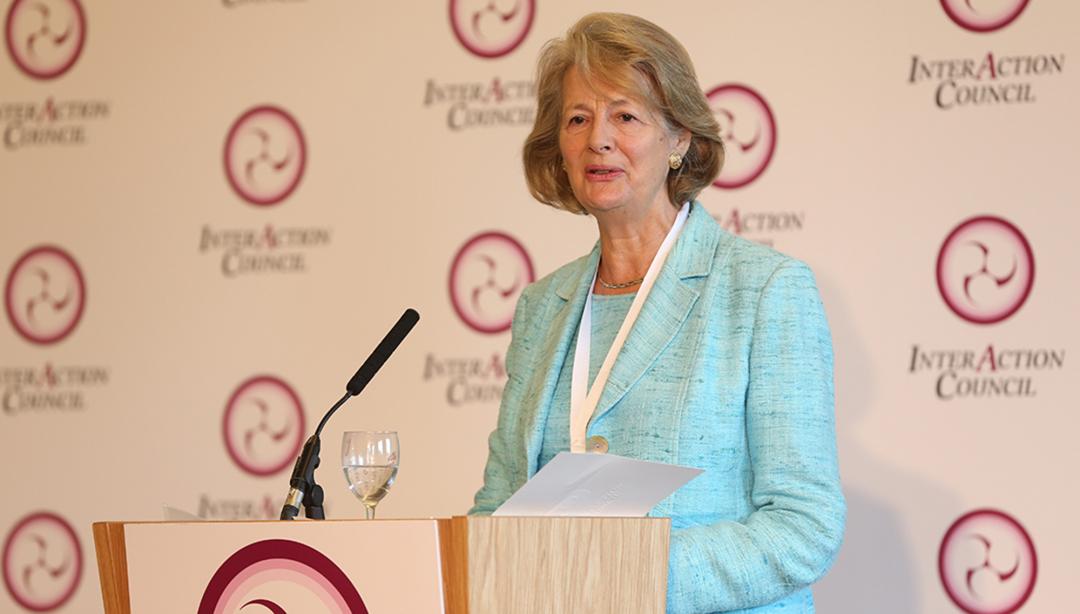 Margaret Jay's career has combined experience at a senior level in Government and public life, the media and business. She has also worked in the voluntary sector as founder director of The National Aids Trust and as a trustee and patron of several non government organisations, 'ngos', and charities.
After graduating from Oxford University in Politics, Philosophy and Economics she joined the BBC and began a twenty year career in broadcasting. She was primarily involved as a producer and journalist in news and current affairs, including as the first woman on screen correspondent for the flagship 'Panorama' programme. During this period she was a member of successive NHS health authorities in London and involved in local committees on health research and development.
In 1988 she was appointed as the first director of the National Aids Trust set up to monitor and develop care and information about this new threat to public health. Four years later she was appointed as a 'working peer' to the House of Lords by the Labour Party and held Opposition front bench posts during the 1990s. At the same time she joined the Board of the London Broadcasting Company, and later of Carlton Television and Scottish Power. She was also on the Advisory Board of the Meteorological Office and chaired the Shopping Hours Reform Council which successfully lobbied to change the law on Sunday trading in 1994.
Following the Labour election victory in 1997 Margaret Jay became a Minister of State in the Department of Health, and the following year was appointed Leader of the House of Lords, Lord Privy Seal and Minister for Women. In 2001 she voluntarily stepped down from the Cabinet posts but remains active as a "back bench" Privy Counsellor in the House of Lords.
Since 2001 she has extended her business interests as a non-executive director of British Telecom and The Independent News and Media Company. She is now the senior independent director of INM. She has also acted as a political consultant and as chair of the independent research organisation, The Overseas Development Institute.
In 2007 she served as co-chair of the Iraq Commission set up by the Foreign Policy Centre and Channel 4 Television to review the UK's policy in Iraq.
In 2008 she served as a member of the Cross Party Commission on links between Local Government and the National Health Service.
In 2010 her primary interests remain health, communications, international affairs and overseas development.