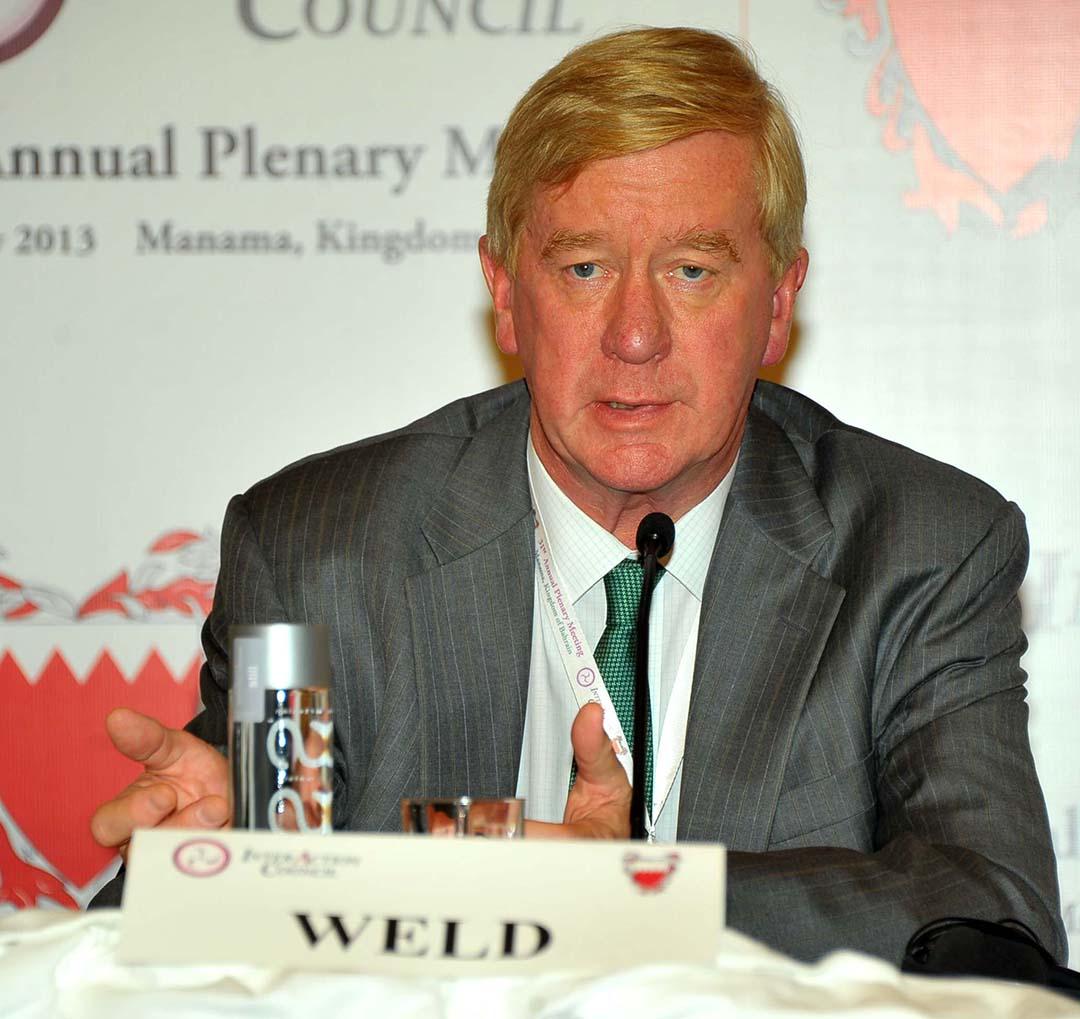 Governor of Massachusetts, 1991-1997
William F. Weld is an attorney with the law firm of McDermott, Will & Emery, in Washington, DC and New York. He specializes in government strategies, corporate investigations and compliance, and international business matters.
Bill also serves as a senior advisor to the Chairman of Ivanhoe Mines, Ivanhoe Energy, and related Canadian companies engaged in mining and oil and gas ventures in Asia, Africa, Latin America, and Canada. 
During the 1990s, Bill served two terms as Governor of Massachusetts, being elected in 1990 and re-elected in 1994. In office he was credited with improving the business climate in the state by reducing taxes and regulations on businesses. He served as national co-chair of the Privatization Council and led business and trade missions to many countries in Asia, Europe, Latin America, and Africa.
Prior to his election as governor, Bill was a federal prosecutor for seven years, serving as the Assistant U.S. Attorney General in charge of the Criminal Division of the Justice Department in Washington, D.C., and the U.S. Attorney for Massachusetts during the Reagan administration. He was also a commercial litigator in Boston and Washington.
Earlier in his career, Bill served in Washington as a staff member for both the U.S. House of Representatives and the U.S. Senate.
Bill is an active member of the Council on Foreign Relations.