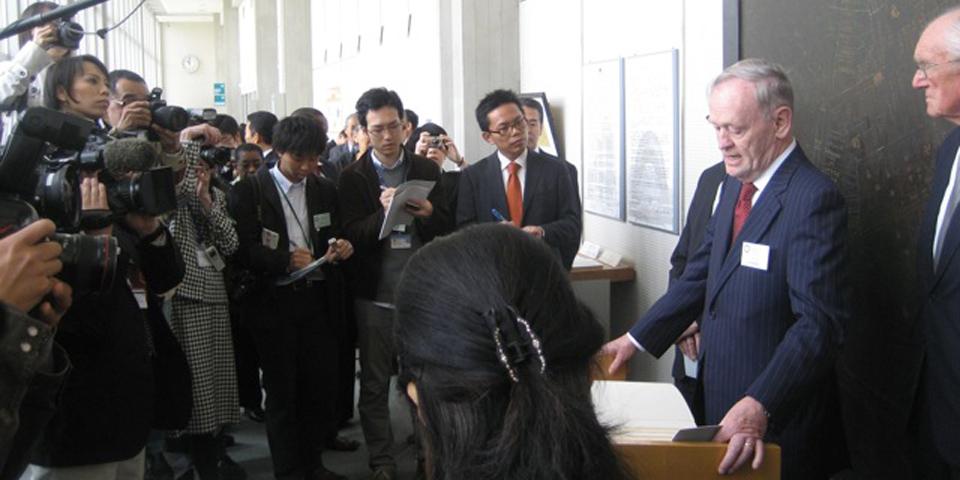 Prime Minister of Canada 1993-2003
Date and place of birth:
11 January 1934, Shawinigan (Québec, Canada).
 
Education:
Mr. Chrétien attended Séminaires Joliette and Trois-Rivières, studied Law at the Université de Laval in Quebec and holds various Honorary Degrees awarded by the following universities: Wilfrid Laurier University (1981), Laurentian University (1982), University of Western Ontario (1986), York University (1987), University of Ottawa (1994), Meiji University (1996), Michigan State University (1999), Hebrew University of Jerusalem (2000), Warsaw School of Economics (1999), Memorial University (2000) and McMaster University (2005).
 
Professional experience and political career:
Before he started his political career, Mr. Chrétien practiced Law in Shawinigan (Québec). After he assumed many political posts, he left public life for a time and worked in the private sector as member of the board of directors of several corporations such as Power Corporation of Canada, Toronto-Dominion Bank and Brick Warehouse Corporation.
In the 1963 election, Mr. Chrétien was first elected to the Canadian House of Commons as a Liberal from the riding of Saint-Maurice-Laflèche. After his re-election in 1965, he served as parliamentary secretary to Prime Minister Lester Pearson and then to Minister of Finance, Mitchell Sharp.
In 1968, he was selected as Minister of National Revenue and after June 1968 election, he was appointed Minister of Indian Affairs and Northern Development until August 1974 when he became President of the Treasury Board; then, he served as Minister of Industry, Trade and Commerce.
In 1980, he was appointed Minister of Justice and Attorney General of Canada. He also served as Minister of State for Social Development and Minister Responsible for Constitutional Negotiations, playing a significant role in the patriation of the Constitution of Canada in 1982, when he was appointed Minister of Energy, Mines and Resources.
In 1984 Mr. Chrétien sought the leadership of the Liberal Party of Canada and he became the twentieth Prime Minister of Canada from November 4, 1993 to December 12, 2003 – serving for three consecutive terms.
He worked for the law firm Heenan Blaikie 2004-2015, and is now with Dentons LLP.