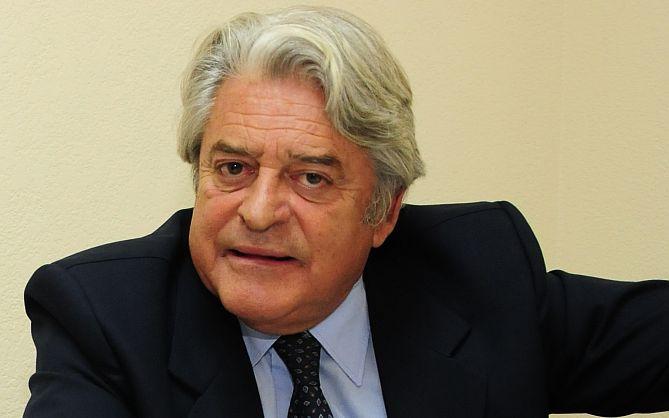 President of the Oriental Republic of Uruguay 1990-1995
Date and place of birth:
He was born on July 13, 1941 in Montevideo.
Education:
Degree in Law from the Faculty of Law and Social Sciences of Montevideo.
He has received honorary degrees from the Hebrew University of Jerusalem, the Complutense University of Madrid, the National University of Paraguay, and the Autonomous University of Guadalajara. In June 1993, President Lacalle was appointed a Knight Grand Cross of the Order of St. Michael and St. George by Queen Elizabeth II of England.
Professional and political experience:
He began his political career at age 17 in the ranks of the National or White Party, which was the main force of the opposition.
H.E. Luis Alberto Lacalle served as President of the Republic of Uruguay from 1990 to 1995. During that time, he helped negotiate the creation of Mercosur, an economic and political trade bloc, with the presidents of Brazil, Argentina and Paraguay. He was also a Senator and Vice President of the Senate. 
President Lacalle and his wife, María Julia Pou, have three children and five grandchildren. He is a Member of Club de Madrid, Cárter Center, and Friends of Israel.