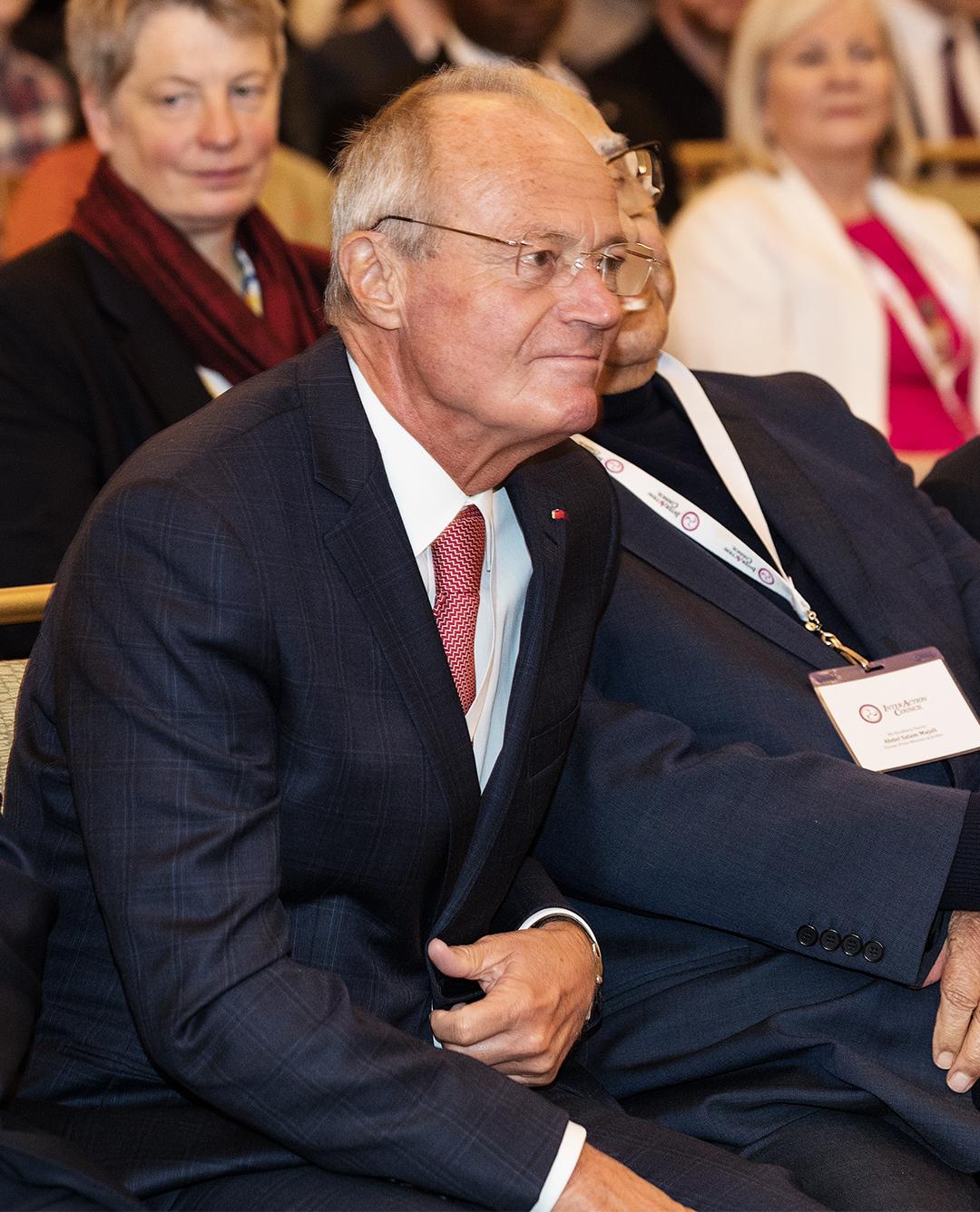 Prime Minister of Hungary 2002-2004
Date and place of birth:
Born on 19 October 1942 in Budapest, Hungary.
Education:
Graduated from the Budapest University of Technology and Economics, Department of Theoretical Politics and Economy, in 1966, and obtained his PhD from the same university.
Professional and Political Experience:
He started his career at the Ministry of Finance where he worked in various positions, including Deputy Minister of Finance, between 1966 and 1986. He was appointed Minister of Finance in 1987. His name was hallmarked by the establishment, in 1988, of a new tax-system (introduction of TVA and Personal Income Tax) and a banking system meeting the requirements of the market economy. Péter Medgyessy was Deputy Prime Minister responsible for Economic Affairs from 1988 until 1990 in the reform government of Miklós Németh, implementing the political changes. He led the process of economic liberalisation and the preparation of the corporate law that created the fundament of privatisation.
He was President and Director General of Magyar Paribas (member of the French Paribas Group) from 1990 until 1994. From 1994 until 1996 he was President and Director General of the Hungarian Investment and Development Bank. From March 1996 to July 1998 he was again Minister of Finance. He brought a pension reform before the Parliament, which compelled appreciation also from OECD and other international institutions. From 1998 to 2001 he was Chairman of the Board of Inter-Európa Bank (San Paolo-IMI Group) and Vice President of Atlasz Insurance Company (member of the Australian QBE Group).
Péter Medgyessy was Prime Minister of the Hungarian Republic from May 27 2002 to September 27, 2004, when he resigned in order to maintain the coalition. Between 2004 and 2008 he was in charge of international missions assigned by the Government. He was Chairman of the Hungary-Hong Kong Business Association from January 2008 to February 2009, and he has been Honorary Chairman of the same Association since February 2009. He has published a large number of articles concerning budgetary and exchange rate policy and the monetary system in Hungarian and international financial and economic papers. He was Professor at the College of Finance and Accounting from 1973 until 1996. From 1994 to 1996 he was Chairman of the Hungarian Economic Association and Member of the Counsellor's Committee of the World Economic Forum. From 1995 to 1996 he was a member of the Board of Directors of the Hungarian Banking Association. From 1998 until 2000 he was a member of the Hungarian Atlantic Council.