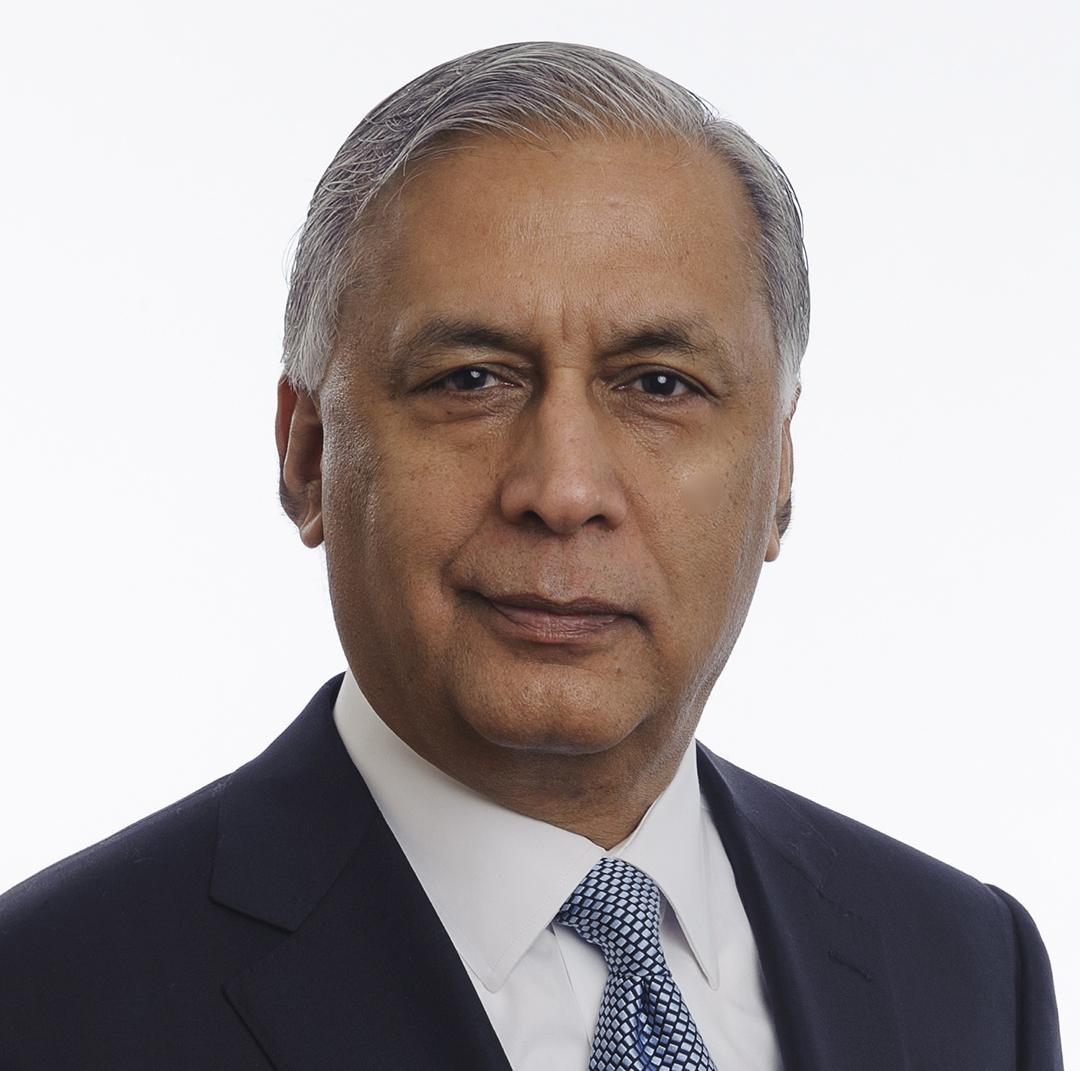 Prime Minister of the Islamic Republic of Pakistan 2004-2007
Date and Place of Birth:
Born in Karachi on 6 March 1949
Education:
He received his entire education in Pakistan – first studying at Corks Private School, then St Patrick's High School, which was run by Catholic missionaries in Karachi, as well as spending a year at boarding school in Abbottabad. He received his bachelor's degree at Gordon College, Rawalpindi, majoring in physics and chemistry, and later joined the Institute of Business Administration in Karachi to do an MBA.
Professional and Political Experience:
Shaukat Aziz served as Prime Minister of Pakistan between 2004 and 2007, following five years as its Finance Minister and thirty years at Citibank. While in office, he steered one of the biggest economic turnarounds in recent history, taking Pakistan from the brink of bankruptcy. His time in government was marked by high economic growth, exchange rate stability, a reduction in poverty and an upsurge in local and foreign investment. He survived a suicide bombing by Al Qaeda while on the campaign trail, driving him to engage in the fight against global terrorism.
Aziz is a senior visiting research fellow at Green Templeton College, Oxford University, and an Honorary Doctor of Laws at the Institute of Business Administration, University of Karachi, where he had received his MBA. In 2014, Mr. Aziz received an Honorary Doctorate in Business Administration from the East Asia University, Bangkok Thailand.
Aziz is a member of several boards and advisory boards of various commercial and non-profit entities around the world.
He is a frequent speaker on a wide range of global, geopolitical and economic issues.
He is married and has three grown-up children.