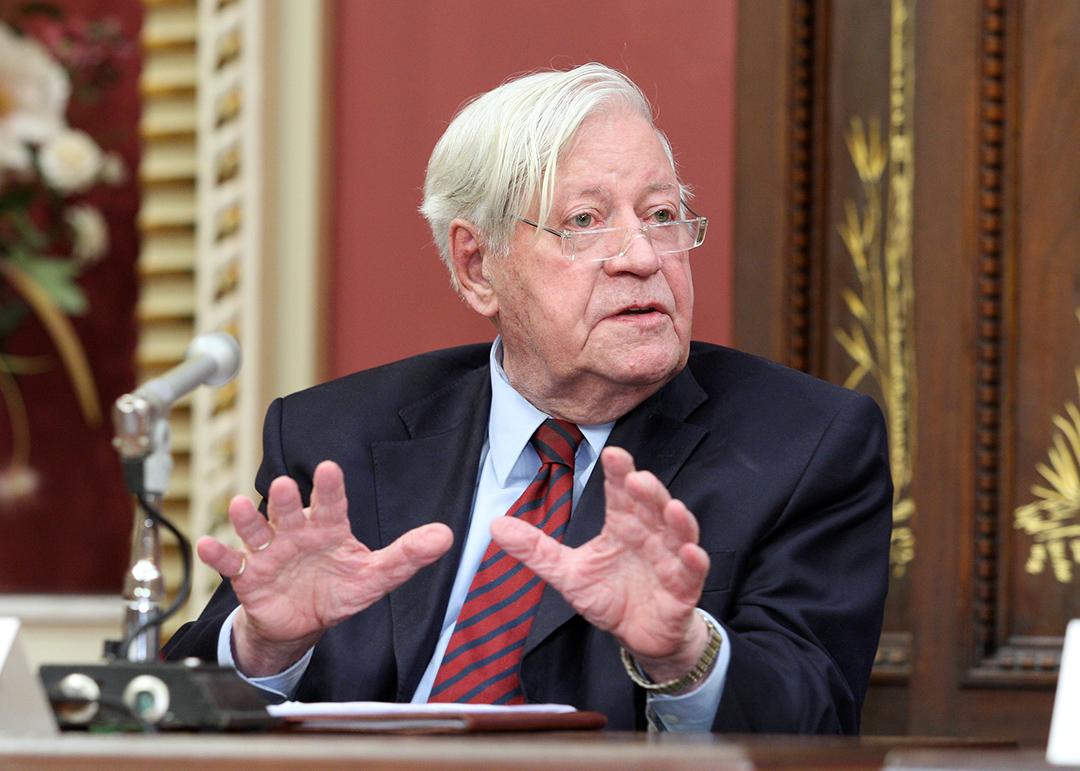 Chancellor of Germany 1974-1982
Chairman 1986-1994 and Honorary Chairman 1995-2014
Helmut Schmidt made the Council a highly respected organization with his brilliant and visionary leadership as Chairman (1986-1994) and Honorary Chairman (1995-2014). The world was privileged to benefit from the breadth of his knowledge, encompassing economics, geo-strategy, philosophy, history, arts, music and literature. 
Date and place of birth:
1918, Hamburg, Germany.
Education:
Degree in Economics from Hamburg University.
Professional experience and political career:
Prior to becoming Chancellor in 1974, he  became in 1967 chairman of the S.P.D. Parliamentary Party. From 1968 to 1984 he served as deputy chairman of the Federal executive of S.P.D. He was Federal Minister of Defense (1969-72) and Federal Minister of Economics and Finance (1972-74). He began his eight-year term as Federal Chancellor in 1974.
During his chancellorship, he stressed the goal of political unification of Europe. He was also one of the founders of the Economic Summits, begun in 1975 in order to coordinate the policies of the major western states and was the only statesman who took part in all eight summits from 1975-82.  Former honorary chairman of the InterAction Council and of the Deutsche Nationalstiftung. He was co-editor and publisher of the weekly DIE ZEIT.
He received honorary doctorate degrees from numerous institutions of higher learning around the world, including Oxford, Harvard, Leuven, Cambridge, Johns Hopkins, the Sorbonne, Keio, Hamburg and Potsdam.
Author of: A Grand Strategy for the West (1985), Men and Powers (1990), Weggefährten (1996), Auf der Suche nach einer öffentlichen Moral (1998), Die Selbstbehauptung Europas (2000), Hand aufs Herz (2002), Die Mächte der Zukunft (2004).