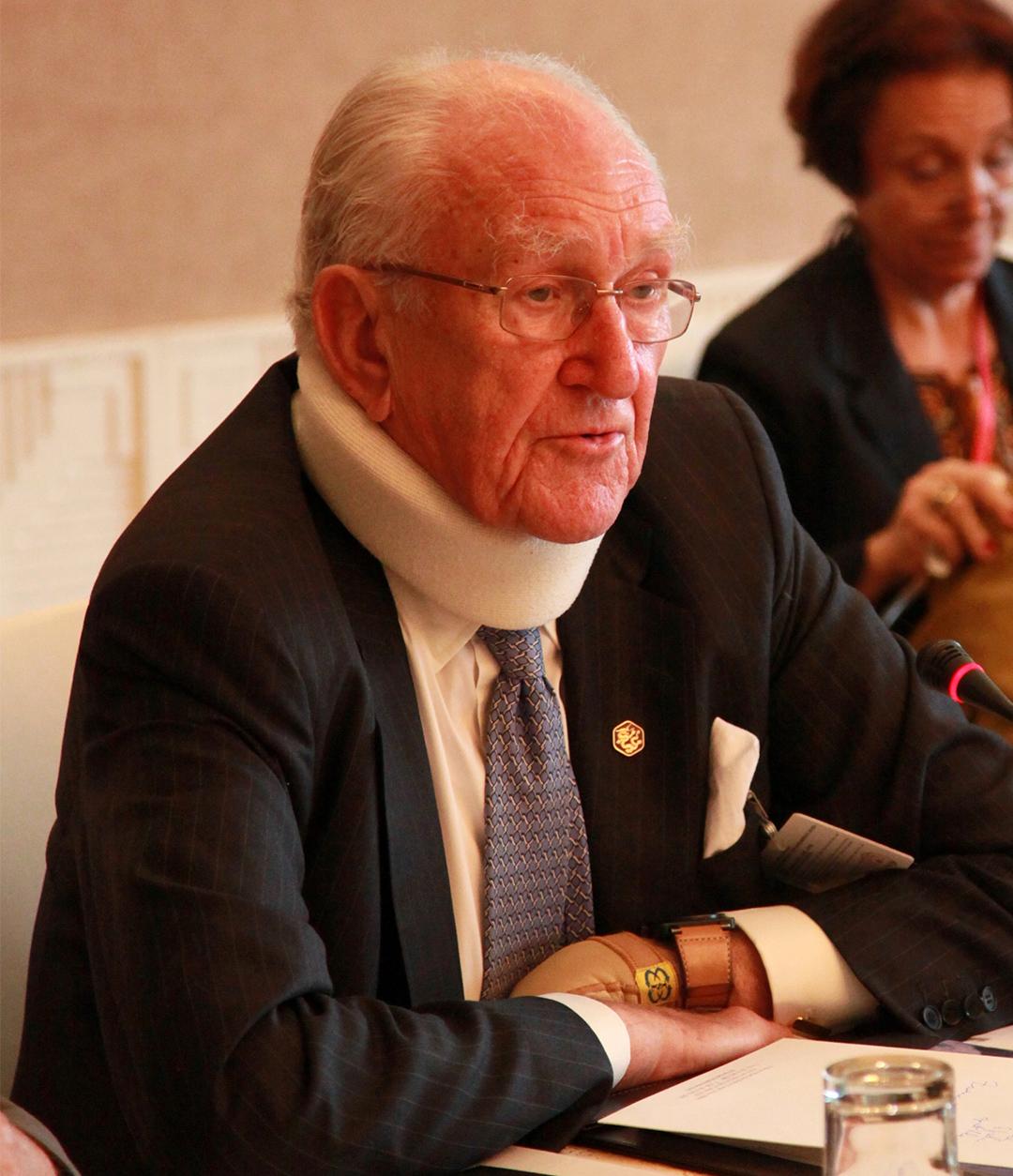 Prime Minister of Australia 1975-1983
Co-chairman 1998-2005 and Honorary Chairman 2006-2014
As Co-chairman (1998-2005) and Honorary Chairman (2006-2014), he was a powerful leader who genuinely aspired and persevered to contribute to a peaceful and just world. As his legacy, he organized and chaired the Interfaith Dialogue on "Ethics in Decision Making" in 2014.
Date and place of birth:
Born 21 May 1930 in Melbourne, Australia.
Died 20 March 2015
Professional and political experience:
Member of Parliament 1955-83; Member, Joint Parliamentary Committee of Australia National University 1964-66; Minister for the Army 1966-68; Minister for Education and Science 1968-69; Minister for Defence 1969-71; Minister for Education and Science 1971-72; Leader of the Opposition 1975; Awards: B'nai B'rith International President's Gold Medal for Humanitarian Services 1980; Australian Human Rights Medal 2000; Grand Cordon of the Order of the Rising Sun, Japan 2006; Grand Companion of the Order of Logohu, PNG High Commission, Canberra 2011; Medal of Gratitude, Polish Embassy, Canberra 2011.  Chairman, United Nations Hearings on the Role of Transnational Corporations in South Africa 1985; Co-Chairman, Commonwealth Group of Eminent Persons on South Africa 1985-86; Chairman, U.N. Committee on African Commodity Problems 1989-90. 
Consultancy, Nomura Research Institute 1985-96; Board, Investment Co. of America 1987-93; ANZ International Board of Advice 1987-93; President, CARE International 1990-95, Vice-President 1995-99; Chairman, CARE Australia 1987-2001.
Honorary Degrees: 1981 Doctor of Law, University of South Carolina; 1989 Doctor of Letters, Deakin University, Geelong; 2002 Doctor of Laws, University of Technology, Sydney; 2002 Doctor of Laws, Murdoch University, Perth; 2003 Doctor of Laws, University of NSW, Sydney; 2007 Professorial Fellow, Asia Pacific Centre for Military Law, The University of Melbourne; 2010 Honorary Doctor of Laws, Monash University, Melbourne; 2011 Honorary Doctor of Laws, University of Melbourne. 
Published books: Common Ground - issues that should bind and not divide us 2002; Malcolm Fraser The Political Memoirs (with Margaret Simons) 2010.