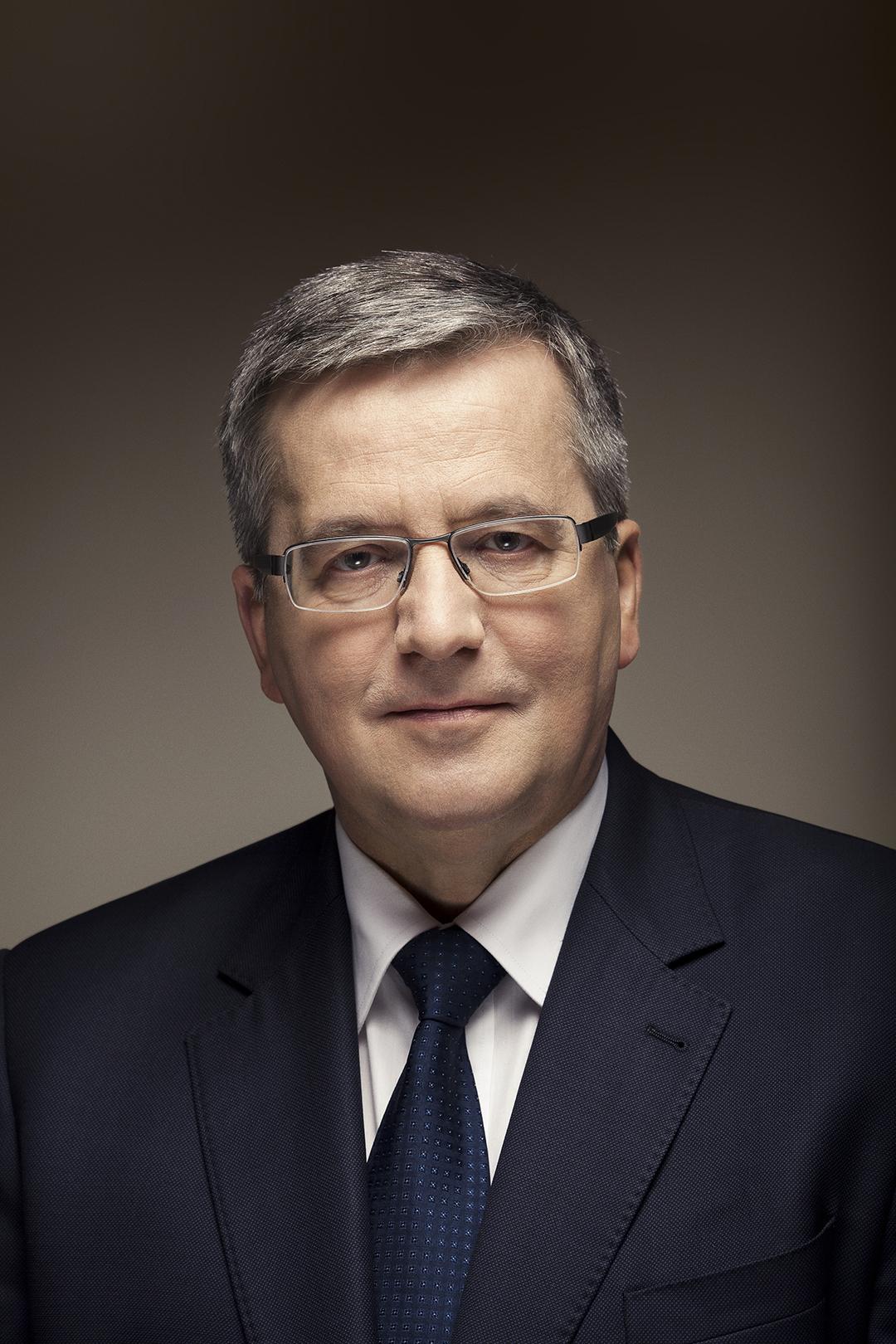 President of the Republic of Poland 2010 - 2015
Date and place of birth:
He was born on 4 June 1952 in Oborniki Śląskie near Wrocław.
Education:
In 1977 he obtained his M.A. degree at the Faculty of History at the University of Warsaw.
Professional experience and political career:
He grew up in an intelligentsia family with strong land-owning and independence traditions. At home he learned patriotism, attachment to civic values, respect for tradition, and love of freedom.
Already as the secondary school student at Cyprian Norwid XXIV LO in Warsaw he became engaged in opposition activity — he participated in manifestations, including those during the events of March 1968. He was first arrested in 1971, at the age of nineteen.
In 1976 he participated in aid actions for workers from Radom and Ursus. He actively cooperated with the Workers Defence Committee and the Movement for Defence of Human Rights and Freedoms. He organised patriotic manifestations and published underground press.
After graduation he worked at PAX Press Team and in 1980–1981 at the NSZZ "Solidarność" Centre for Social Studies in the Mazovian Region. From September 1982 he was an editor of the independent, underground paper "ABC. Adriatyk, Bałtyk, Morze Czarne", dedicated to the cooperation among countries in the region of the Adriatic, Baltic and Black Seas.
In free Poland Bronisław Komorowski became involved in public activity. In 1989–1990 he headed the staff of minister Aleksander Hall in the Office of the Council of Ministers. From 1991 to 2010 he was a member of parliament at the Sejm of the Republic of Poland. He worked on the Commission for Poles Abroad, National Defence Commission, and Foreign Affairs Commission.
In 1990–1993 — in the governments of Tadeusz Mazowiecki, Jan Krzysztof Bielecki and Hanna Suchocka — he was deputy minister of national defence for educational and social matters. In 2000–2001, in the government of Jerzy Buzek, he headed the Ministry of National Defence.
In October 2005 he was elected vice speaker of the Sejm of the 5th term of office, and in November 2007 — speaker of the Sejm of the 6th term of office.