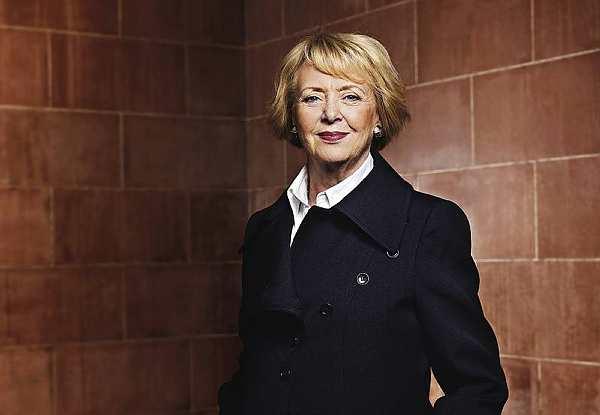 President of the Republic of Iceland 1980-1996
Vigdís Finnbogadóttir was elected the fourth President of Iceland (1980-1996) and has served as a Goodwill Ambassador of Languages at UNESCO since 1998 and an UN Goodwill Ambassador since 2000. She is the founding Chair of the Council of Women World Leaders (1996), she served in 1997 to 2001 as the first Chair of the World commission on Ethics in Scientific Knowledge and Technology (COMEST) at UNESCO in Paris, where she focused on promoting ethics of energy, fresh water and the information society.
Vigdís Finnbogadóttir was the world´s first democratically elected female head of state, her focus then as well as today has been on the importance of education, equality and languages diversity. Through her work she has become a role model for women of all ages. Ms. Finnbogadóttir has always been a great supporter of languages and cultural diversity and throughout the years she has received several awards for her work.
Ms. Finnbogadóttir has always stressed that cultivating ones native languages is as imperative as learning a foreign language since languages connect and strengthens the bond between nations and individuals and widens our horizon. In her own words "Languages are the key to the world".
Before Ms. Finnbogadóttir was elected President of Iceland, in 1980, she taught languages first in collages in Iceland from 1962 to 1972 and later at the University of Iceland. She was the Artistic Director of the Reykjavík Theatre Company, that later became the City Theatre, from 1972-1980 and she served as a member of the Advisory Committee of cultural Affairs in the Nordic countries from 1976 to 1980. Since Ms. Finnbogadóttir retirement in 1996 she has taken an active role in promoting culture and languages through the Vigdís Finnbogadóttir Institute of Foreign Languages and as Goodwill Ambassador