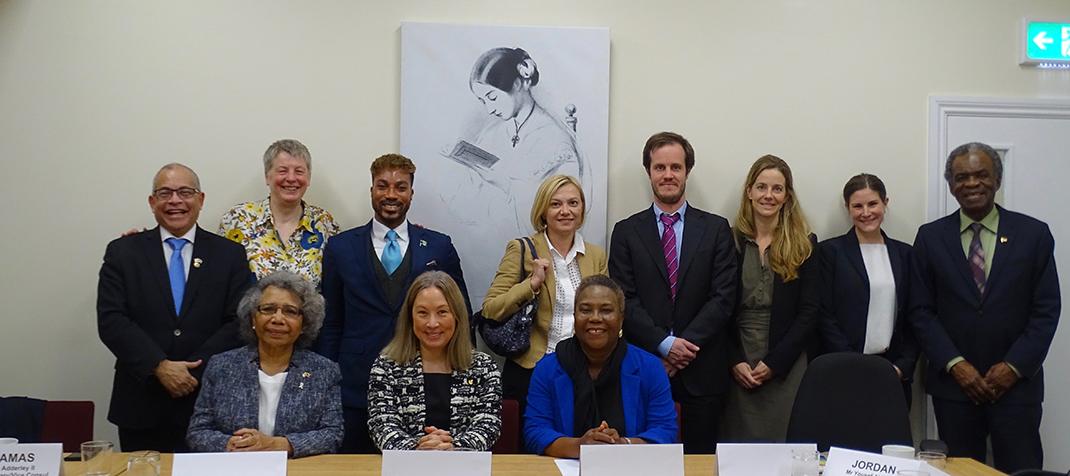 A Collaborative Initiative by the InterAction Council 
London, 12th November 2019
Following the launch of the Manifesto to Secure a Healthy Planet – A Call for Emergency Action, a High-Level Roundtable was convened in London by the InterAction Council on the 12th November 2019. The aim was to share country experiences and to explore options for declaring national and global emergency responses in response to the Climate and Environmental Crisis. 
The Meeting was chaired by HE Winnie Kiap, High Commissioner for Papua New Guinea, Dean for the Pacific Region and former Chair of the Commonwealth Secretariat Board of Governors. Senior Representatives from 11 Countries participated in discussions of the challenges and impacts of the climate and environmental crisis. 
A statement was delivered from the Co-chair of the InterAction Council, HE Bertie Ahern: 
"As leaders, we need to stand up to the reality of the challenges that we face and take courageous leadership by declaring a global emergency response in order to avert a catastrophic future. And in doing so, support our countries, communities and our younger generations in transforming the future of this beautiful world that we all share together."
The Roundtable discussed historic injustices, the pros and cons of options to trigger national and global emergency responses to the climate and environmental crisis, and the importance of accessible narratives and culturally specific solutions. Next steps, include identifying robust processes to ensure declarations are not just symbolic, and the application of scientific solutions to scale and speed national and global responses to successfully secure a healthy planet for all.   
For further information, please contact our Strategic Advisor, Dr Joanna Nurse: drjonurse(at)gmail.com